Description
We all deal with stress but the way you handle stress makes all the difference. This webinar examines the different ways stress is managed and how to keep a positive attitude while dealing with our clients and co-workers.
Outline
Intro

Stress Comes in Two Ways

Positive Stress

Negative Stress

Types of Stress

Perennial Stress

Crisis Stress

Causes of Work Related Stress

Work overload

Ambiguous job responsibilities

Difficult boss

No input

Lack of training

Constant industry changes

How People Approach Stress

Avoidance

Accommodating

Win/Lose

Compromising

Problem solving

Positive Attitude

Act instead of reacting

No regrets

Sense of humor

Be in charge

Conclusion

UE
Faculty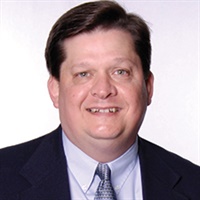 Education Instructor & Insurance Analyst
Florida Association of Insurance Agents
---
Jeff graduated from FSU in 1988 and began his insurance career as both a general lines and life and health insurance agent with an independent insurance agency. He moved to the education side of insurance by taking a position with the Department of Financial Services (formerly Department of Insurance), working in the continuing education section. Jeff spent his last four years there the administrator of Continuing Education. At FAIA, Jeff's duties include writing, updating, and revising FAIA's Florida Insurance Research Library, and teaching.
---
Dates
Tue, Aug 09, 2022 - 02:00pm to 03:52pm CDT
Thu, Aug 25, 2022 - 10:00am to 11:52am CDT
Tue, Sep 13, 2022 - 02:00pm to 03:52pm CDT
Thu, Sep 22, 2022 - 10:00am to 11:52am CDT
Tue, Oct 11, 2022 - 02:00pm to 03:52pm CDT
Thu, Oct 27, 2022 - 10:00am to 11:52am CDT
Tue, Nov 08, 2022 - 02:00pm to 03:52pm CST
Wed, Nov 30, 2022 - 10:00am to 11:52am CST
Tue, Dec 13, 2022 - 02:00pm to 03:52pm CST
Fri, Dec 23, 2022 - 10:00am to 11:52am CST
State Specific Details
State Approval Information Details KS - This course is approved for 2 hours of credit - #6000114179

Reviews
Overall:
4.9
Total Reviews: 14