Description
This webinar focuses on ethical behavior of the insurance agent. Topics include insurance as a public trust, when ethical decision making, and value based ethics.
Outline
Ethics Acronym

Empathy

Trust

Honesty

Integrity

Character

Sympathy

Ethical Dilemma

Company downgrade

Template downgrade letter

Public Trust

FS 626.730-Purpose of an insurance license

McCarran-Ferguson Act-1945

Process of bills becoming laws

Agent's Authority

Law of Agency

Loyalty

Obedience

Reasonable care

Accounting

Relaying information

Types of agent authority

Express

Implied

Apparent

Ethics

Survey concerning trusting leadership

What is "wrong"

Violation of law

Departure from truth

Deviation from moral rectitude

Types of ethical situations

Right vs right

Truth vs loyalty

Individual vs community

Short term vs long term

Justice vs mercy

Ways ethics can be enforced

Obedience to the enforceable

Obedience to the unenforceable

Examples of lapses of ethics

Enron

Space Shuttle

Typical values

Self-respect

Loyalty

Accountability

Commitment

Golden Rule

Easy to understand

Accepted by most people

Compass when needing direction

Independent Agents Code

Code to self

Code to clients

Code to the industry

Care-based thinking

Second mile

Helping others

Survey-Impacting others

Unauthorized Entities
Conclusion
Faculty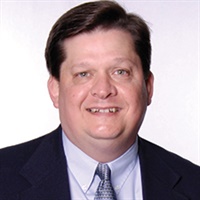 Education Instructor & Insurance Analyst
Florida Association of Insurance Agents
---
Jeff graduated from FSU in 1988 and began his insurance career as both a general lines and life and health insurance agent with an independent insurance agency. He moved to the education side of insurance by taking a position with the Department of Financial Services (formerly Department of Insurance), working in the continuing education section. Jeff spent his last four years there the administrator of Continuing Education. At FAIA, Jeff's duties include writing, updating, and revising FAIA's Florida Insurance Research Library, and teaching.
---
Dates
Tue, Aug 09, 2022 - 10:00am to 11:54am CDT
Thu, Aug 25, 2022 - 02:00pm to 03:54pm CDT
Tue, Sep 13, 2022 - 10:00am to 11:54am CDT
Thu, Sep 22, 2022 - 02:00pm to 03:54pm CDT
Tue, Oct 11, 2022 - 10:00am to 11:54am CDT
Thu, Oct 27, 2022 - 02:00pm to 03:54pm CDT
Tue, Nov 08, 2022 - 10:00am to 11:54am CST
Wed, Nov 30, 2022 - 02:00pm to 03:54pm CST
Tue, Dec 13, 2022 - 10:00am to 11:54am CST
Fri, Dec 23, 2022 - 02:00pm to 03:54pm CST
State Specific Details
State Approval Information Details KS - This course is approved for 2 hours of credit - #6000114180

Reviews
Overall:
4.9
Total Reviews: 14